I don't know if it happens only to me or other people too! My mind imagines and remembers a lot of non-sense things. It's even more terrible when you are weak and recuperating from disease.
Many scary faces hover all around, and their buzzing voices haunt me! Swami Vivekananda once said that it is like a mad monkey, referring to the restlessness of the mind. Not only that, he said such a mind is like a mad monkey that is drunk!
Thinking about his quote, I get little relief and hope that there are many people who experience it like me. I am sure someone like me is reading this now!
Most people live their whole lives bearing with this mad drunken monkey. It sometimes makes you laugh, sometimes gives you pleasure, sometimes pain, and most of the time, it is into its own business and gives not an iota of importance to you.
For most people, the mind is a terrible mess. It is out of control and is mainly working against your well-being. Why the hell does the mind works against me? It is a serious question.
When the mind works against its master, i.e., me, there are various outcomes. The Self will not achieve a peaceful and blissful state. It is in constant friction with everything around you. Everywhere there will be hustle, bustle, and tussle. When the mind does its own thing and doesn't listen to you, i.e., the Self, the psychologists give various terminologies to it.
Let's not go into that! The only relief we have is that there are masses of people like us in the world. So, the majority rules here too! But the majority is not always correct. In Yoga, the mind is said to have five different levels of consciousness. The first one, the very gross, is called "Moodha Awastha," which means the mind is inert or like an animal. It just wants to eat, sleep and copulate. There is no awareness. There is just existing in that state of mind. The second level is called "Kshipta Awastha" which means 'restless.' This kind of mind doesn't know any peace. It is always here and there. It is the state which Swami Vivekananda refers to as the mad drunken monkey. The third level of awareness of the mind is called "Bikshipta Awashtha," which means sometimes focused and sometimes lost.
From this level, the mind achieves some concentration. But it cannot sustain that focus and is again lost. The fourth level of mind awareness is known as "Ekagra Awastha," i.e., focused state of mind. In this state, the mind is totally focused on its observations. People having this kind of mind become great scientists, inventors, and experts in their fields of study.
In the "Ekagra" state, the mind becomes like "Kalpavriksha," i.e., the wish-fulfilling tree. Whatever you wish, you can materialize in the world. Materialization will happen in this state sooner or later, depending upon the intensity of thought and urgency of action. The fifth level of mind awareness is called "Turiya Awastha," i.e., beyond mind state. The people who achieve this state of mind become Yogi and self-realized beings.
For them, even materialization of things and wish-fulfilling is futile compared to the immensity of what they have achieved. It doesn't mean that they cannot materialize things. They can, and they do when required. Other times, they are in a deep ecstasy of Samadhi. If they work also, their one hand is always in the feet of the divine. So, there are different levels of consciousness of the mind. Mind is not a problem by itself. It is the most sophisticated software given to humans by nature.
The only problem is that we humans don't know how to handle and take charge of this fantastic instrument of the mind. We don't know the basic mechanics of the mind, its tendencies, and its functioning. We somehow try to manage it. It works sometimes, but mostly it doesn't work. We operate our minds by chance. This is the reason for most of our anxiety and stress.
In simple terms, most humans live their life swinging in the primary three states of mind, i.e., Moodha, Kshipta, and Bikshipta. They cannot touch the other two states, which are the solutions to all our problems. Regarding the restless mind, which imagines and remembers horrible things, we can take one simple step: Just observe it! Give no damn reaction! Don't think whether it is a positive or negative thought. Whatever comes, just see it without reacting. After some time, you will find that it is gone. And another kind of devil may creep in soon.
Don't Worry! Repeat the process of observing without reacting. By this practice, you will see that there are no more devils left one day. If you don't respond, these terrible things will flee from your mind, like the unwelcomed guests in your house. So, dear ones, it needs a little bit of practice, and victory is all yours.
The 'Vipashyana' meditation taught by Gautam Buddha also starts with the same formula of observing the sensations in your body without reacting. It goes deeper into observing the thoughts, which means deeper into memories and imaginations. Then it goes deeper into observing the energy vibrations of the Pranic body. Slowly after the practice of this concentration, the mind enters beyond the vibration zone, which is the state of "Turiya." So, good Yoga and meditation seem like a panacea for all our mental problems. It has worked wonderfully well for me! I am sure it works for you too!
The only problem it has is it works only for those who do it!
Oh, mind, oh, dear mind, relax a bit. Are you here to live or to think about it?
Aum!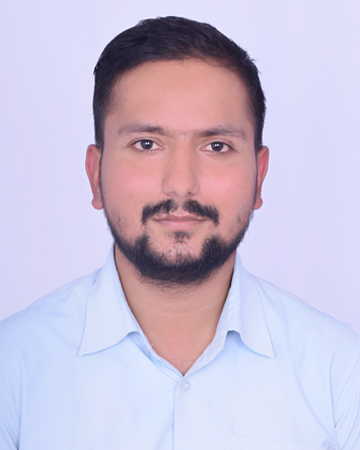 The writer is a published author of two books available in Amazon and is a spiritually inclined thinker and knowledge keeper.