"Start packing things, you have a flight next week."  I still remember that day. It was raining and I was in my class when I got a call from my mom.
OMG! The excitement was immaculate, and the fact that I was going to see my mom in 5-6 years and the next thing I had on my mind was, "This is all, now it's gonna be okay, I will be with mom for my whole life, there won't be a limited time where I will see my mom and feel her touch."
So I was in a hostel and now I had to pack things and go visit my family. I was so excited that I didn't even fold my clothes properly. I just threw them in my suitcase and left to meet my grandparents and families. I spent lots of time with them and now it was time. I had a flight tomorrow to Canada. It was giving me thrills deep down to my bones especially since I was finally going to see my mom and there would be no limit of time to be with after that. There were two of us, me and my brother. We were so excited, you guys can't even imagine.
So the next day came. It was a big day for me. We cried with our grandparents for a little bit and we left. Grandpa dropped us off at the airport. We entered with all those documents in our hand, holding tightly so that we won't lose them. Emotions were mixed at that time. Scared, nervous, happy, and more.
OKAY. It took almost an hour with all those documents to go through and I really have no idea what those documents were for. We got in and we took off.
No details please! I won't be able to explain the excitement we had and how happy we were.
After a 14-15 hour trip, we finally arrived in the 'world of opportunities.' The airport documents and procedures took a long test of my patience though.
Mom screamed from the other side at the airport. And there we were "AAAAAHHHHHH". We cried like newborn babies for a bit and then we took out stuff and went home.
Everything was so new for us. Beautiful city lights, a peaceful environment, and very systematically running road traffic. The only word that was coming out of my mouth was 'wow' and 'wow' with a dropped jaw and widened eyes. We got home and celebrated our reunion.
Times were passing by so fast and everything was so different for us. The few months were a little tough for us. Our Asian sleep schedule went so messed up here in North America but we managed on that.
We went to a high school for admission after about 2 weeks, which was near our house. The school was huge, and the people inside the school seemed cool.  So we got in and started going to school from the next day we were admitted. The first one month was kinda hard for us. We made some friends who were so kind to us and the teachers were so helpful. Everything was okay but it was just us, we were nervous and we were trying to fit in. It took us some time but we did. The school was so big that I got lost a few times but didn't tell anyone to hide my shame.
We made friends, and we were kind of fitting in.  But still, the few months were kind of difficult for us. The language, the people, the environment, the transportation, and the list goes on.
The multi-cultural, multilingual communities and environment were resonating.
Okay. Let me share a funny experience that I had in my new homeland. So in Nepal, when we take public transit, we would have to shout to the driver or tell the conductor where we are getting off. When I took my first public transit here in Edmonton, Canada, I didn't know how and it was awkward for me to go to the driver and tell him/her where I was going to get off. I had no idea about pressing the button and pulling the wire to let the driver know I am getting off at the next stop. I would say nothing and get off wherever the driver would stop the transit next and walk from there to my actual destination. Yes, it happened !
So this was how awkward it was for me to try to fit in or simply just to live here. I used to get worried about being bullied in school but I was so wrong. People were so nice. Well, not all of them.  I had huge anxiety the first day I went to school. The thoughts were, Am I gonna get bullied? Are they gonna judge me because of what I am wearing? Are they going to make fun of me? and so on and on. But as I entered the class, they were offering me seats and were super nice. You know what?  Some of them even called me 'beautiful!'.
Something that I  really like here is the education system.  Teachers are more like a friend and there is no punishment, haha! I mean there is but not physical. I love being in my class. I was in ESL(English as a Second Laguage Learning) class when I first joined and the teacher was the sweetest person. She is the sweetest heart indeed.
And yeah, I obviously experienced the snowfall being in Canada. I was mesmerized by that beauty. It's really cold when it snows. Like not even really it's REALLY cold. I love snow but I don't love the cold. What a contradiction !
I have been in here for 2 and a half years and life is good. I don't get lost in school anymore and something that makes me happy today is that more than 10 teachers in my school know that I exist and know my name. You might think it's weird but you will not understand how happy that makes me.  But I am graduating and I am gonna have to go to a whole new college again so maybe some of the parts of those days are coming back again.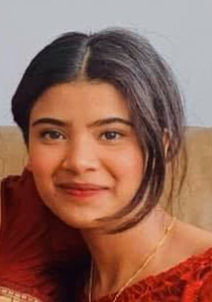 Writer Kasis Ghale is a Grade 12 student and lives in Canada.