An Austrian couple Christian a.k.a. Christ and Margit, frequent travellers to Nepal, first landed in Nepal about two decades ago. Traveling to many parts of Nepal, including the upper Himalayan terrain, they witnessed the hardship of life people were languishing with.
As tourists, no doubt, they got enthralled and mesmerized by the awe-inspiring natural beauty that Nepal has on its offer but also profoundly shaken by the condition of highly underprivileged and downtrodden people living in the very inhospitable terrain in the upper elevation of Dhading district.
Born and raised in this left-out like terrain by the neighboring capital Kathmandu, it demands a tiring journey for its people to reach the nearest suitable school, hospital, and modern amenities.
Christ and Margit came across many parentless children, homeless and lifeless, lacking vigor, vitality, and excitement. On account of the extreme poverty of their family finance, their fate was hanging in limbo. It seemed as though there were no signs of a smile on their faces. Stricken with their sad condition, Christ and Margit decided to take some initiative to do something for these hapless people on a humanitarian cause.
In the first place, they positively thought that education is a fundamental tool to bring about positive change in people's livelihood. So, they started sponsoring some of the children of the Himalayas region by donating monetary and educational supplies. It was a small step of their bountiful hearts towards the long journey of thousand miles!
Christian Zangerl, a great philanthropist, is guided by the Dolphin-nature ideology and has several social initiatives coupled with operating at the international level to his credit. He is now the President of a charity organization named 'Himalaya Children Help' headquartered in Austria. Himalaya Children Help is working in Nepal to empower the poor and needy by promoting education, health services, and various relief and rehabilitation efforts.
The Dolphin Way
Christian Zangerl gives a fitting analogy of 'Dolphin versus Shark' to the current economic and social practice that most people and organizations are following.
When asked about what he means by 'dolphin and shark philosophy,' he spells it out most of its simplicity.
Dolphins and sharks are two fantastic creatures sharing the same sea world, but they have specific characteristic differences. Dolphins are intelligent social creatures, and they show playful and friendly behavior towards others, whereas sharks are 'solitary or lonely hunters.' They prey alone on various kinds of sea animals that come their way. By the same token, most human beings today tend to have solitary benefit for oneself-as far as they could. They always wish to take everything from everywhere for their own sake and are not ready to move and grow together by sharing the fruits and caring for the wounds of others.
So he calls on us to learn from dolphins.
He says, "I feel ecstatic when people call me Dolphin!" The true nature of 'Dolphinness' is deeply rooted in Christian and Margrit's talk and walk. They often travel thousands of miles with their giving hearts to be with people living below par here in Nepal. In Austria, they always engage themselves in multiple activities that involve a lot of hard work to raise funds from generous people to support and sponsor the education of the Himalayan children of Nepal.
Among hundreds of children sponsored by 'Big Dolphin Christ' and his organization, this writer had an opportunity to give career nurturing guidance to now a young lady Pasang Yancgchen Sherpa, who appears to be one among the fortunate ones.
Ever since she lost her father, she had to cut off her schooling. She grew up with her single mom, who had a life encircled by layers of poverty. One day Mr. Christian's generous feet marched to reach her home at a small village in the upper realm of Dhading. He then offered to sponsor Ms. Pasang's schooling in the capital Kathmandu. Now it has been around eight years since he started supporting her, and she is thriving. She has graduated +2 level with a good stand.
Typically, Mr. Zangrel supports the children up to school level but impressed by Pasang's diligence to work and the quest for education, he is sponsoring her university-level education. She is now well pursuing and measuring the scale of academic excellence in the Bachelors of Optometry program at Chitkara University, a leading university in India.
Regarding Pasang's future, Mr. Christian envisions that upon completing her current school in India, she will work in an Eye clinic that he plans to establish in Pasang's native place, out of which her local community will benefit.
Another student named Sanchay, who won the godfathership of Mr. Christian, is studying Traditional Medicine at Kathamndu University. Behind the scene, many children from the poverty-beaten communities are being supported by 'Big Dolphin' Christ and his dolphin family.
His Love for Nepal
Being fascinated by the friendly and hardworking nature of Nepali people, he keeps on coming to Nepal to launch one or the other philanthropic projects now and then. His charitable contribution is not limited to sponsoring the children's education but building schools in remote areas and houses for the earthquake victims. His love for Nepal and Nepalese is so profound that he could not keep himself quiet when he heard of the devastating earthquake of 2015. He came to Nepal immediately with many relief packages and became busy administering relief efforts in the quake-affected areas. His organization has brought smiles to the faces of many earthquake-devastated people by building many homes in Nepal.
He has been closely observing Nepal and Nepali people for many years. Being one of our best friends, he critically opens himself to say that Nepal's development is at a snail's pace. He says, "there is a lot of similarity between Nepal and Austria. Both are landlocked with similar geographic landscapes, including rigid mountainous regions.
To hear him know, many years ago, the condition of Austria was quite the same as Nepal has today. But in recent times, Austria has become one of the top 14th wealthiest countries in the world in terms of GDP per capita with a high standard of living, whereas Nepal has miles to go!"
He spends a reasonably long time working with the local communities whenever he comes to Nepal with Margit. When he shows up, he does not come alone but with many different fun-filled programs and activities to administer at schools where the children sponsored by his organization are studying. He also spends time among the children teaching them good habits related to personal hygiene and environmental sanitation.
And most importantly, he doesn't miss out on the opportunity to cultivate the 'Dolphin Philosophy,' i.e., being social and living for others, into the young minds!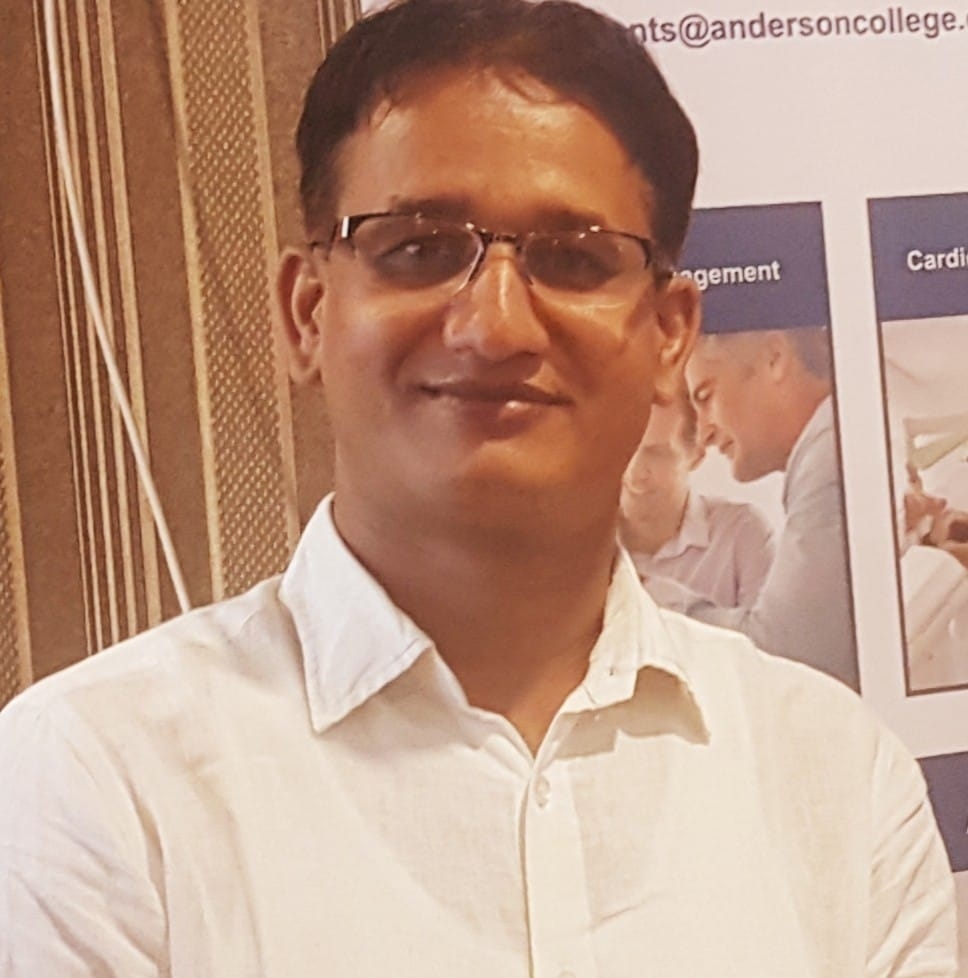 The writer holds the office of Director- Nepal Operations of Chitkara University, Chandigarh, India.