One day, in an encounter with a young boy of his early twenties from my immediate neighborhood, I got him pronouncing weird words such as Hanguk, Gagu, E-ship, etc. I didn't get the very meaning of those words. I inquired him what he was saying.
First, he felt fidgeted and bewildered and tended to conceal things and change the topic. As I forced him to reveal the truth behind the occult, he first put his hand on his head and said that he was practicing the Korean language for the EPS-TOPIK. He got fidget in that he has completed a bachelor's degree. Therefore, though he wanted to pursue the Korean language test, he hid that from the neighbors and even his parents being ashamed that their boy couldn't do anything until he graduated.
The Korean language is bizarre for Nepali people and has a very hard-to-learn alphabets system. The alphabets and the language syntax to make words and grammar are complicated. It looks like some mathematical figures.
Nonetheless, people from diverse backgrounds are lured by this strange language. The sole reason behind this is the money. There are two broad categories for this Korean employment – agriculture and industries.
So far, I know there is more money in the industries, though the job is more challenging than it is in agriculture.
Most of the youngsters are enthralled by this industries category. The minimum estimated income during the tenure of 4 years and ten months in Korea is one hundred thousand times 58 months which is a substantial sum for people like us with almost negligible expenditure.
There are many positive and negative aspects- when the youths get back to Nepal, they would be fledged with the acquired skills related to agriculture. They send remittance that uplifts the status of their family and nation. In contrast, Nepal would lose the active and productive population and the enthusiastic and vigorous youths in the meantime.
However, most of the Korea-returnees are seem to be in a dilemma of what to start? So, the government must provide them with a secure gateway for their investment.
Many youths studying class 11/12, especially from the middle and lower economic classes, are also lured by this flow of foreign countries and are given more time in learning a foreign language than in their course of study.
Broadly speaking, most of the students studying in the rural schools have more faith in foreign courses such as IELTS and TOEFL than in Nepal's curricula. This is aggravating the education system and the quality of education in Nepal. More students crowd at the Consultancies providing counseling and paperwork assistance of study abroad than at the academic institutes. There is a high demand for foreign language instructors than academic instructors.
Also, Nepal has positioned itself atop in bagging remittance even though it failed in implementing the free visa–free ticket provision as promised, as per the report published by Amnesty international.
Saudi Arabia, Qatar, Malaysia, and UAE are the top destinations for Nepali migrant workers. People are lured to foreign jobs because there are almost no job opportunities in Nepal, and the pay scale is meager.
The market price of goods isn't also consistent here. There is no satisfactory state of being regarding the income and expenditure of people here. Everyone wants to save out of their earning to secure a good future life for the family. Saving is the key to a glorious future.
Why are people flying off abroad on any pretext- study, job, or anything? Are they really interested in abandoning their motherland? Obviously, Not. Because of an unsecured future and vulnerable politics, employment, and education system, especially in the remote zones, they want to leave Nepal.
People from the rural areas are attracted by the overseas jobs and income, especially from the Gulf countries, where the environment is very challenging – outside temperature peaks up to 50 plus Degrees Celsius. In the Gulf countries, there is a fixed salary and savings. Moreover, there is a stable market price that never undulates erratically, and there is free transportation, medical insurance, free food, accommodation, etcetera.
Having this said, it doesn't mean everything is perfect in Gulf countries. A lot of expatriates, including Nepalese, are in a very challenging situation because of deceptive and fraudulent companies and paperwork. They are not receiving their salary regularly and as deemed in their offer letter. They are forced to do different work than was promised to them in Nepal.
However, because of some fraudulent procedures, many expatriates are miserable there. This might be a good opportunity for those unemployed youths to explore and gain in-depth experience via foreign employment; otherwise, they would be jobless bourgeois.
On the other hand, the risk of bogus agents and companies is widespread. So, it is better not to make haste to join any company, especially in the gulf. It would be good to study everything and every letter offered to you before you sign and confirm joining the company.
In order to control the fraudulent procedures in these overseas jobs, stringent rules should be made, implemented, and monitored to make this procedure transparent and straightforward.
'Award and Punishment' should be made for the agencies involved in overseas employment and paperwork. The provision of a free visa and free ticket should be monitored strictly. The procedure and steps should be straightforward, transparent, and open to everyone.
Still, a major question is, how long we keep sending our youths to work in the foreign lands and keep giving a cliche and betrayal speech of "creating employment in the country is our main priority?"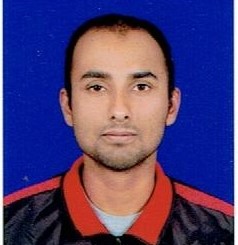 The writer holds an M.Sc. degree  in Physics and is currently teaching Physics in Colleges, Nepal.