We are happy in this world because we immediately get what we wish. Many industries, factories, shopping malls, plazas, etc., are working day and night to produce and supply the day-to-day necessities of modern living of the people or the 'customers.'
Moreover, we are happy because we have full-fledged hospitals and pathology clinics with state–of–the–art facilities in our vicinity that don't let people die of diseases and accidents. However, no one cares about the dark side of these facilities as the bright side lures them.
The dark sides I am going to discuss here are the by-products and pollutants viz: solid, liquid, or gas produced by these factories, industries, hospitals, vehicles, etc., which have numerous harmful effects on the animal body, including humans. These are very harmful and toxic to both biotic and abiotic factors of the ecosystem. And these have diverse short-term and long-term effects on many aspects of the environment and our health.
Among the pollution, chemical pollution is the topper. The chief ingredient of the chemical pollution is Insecticides – DDT, Malathion, Parathion, Aldrin, Dieldrin, chemical fertilizers-urea, DAP, Detergents, Coloring matter of the foodstuff, Plastics, domestic wastes, harmful gases like Sulphur dioxide, nitrogen oxide, carbon monoxide, CFC, smog, nuclear waste, etc. The principal sources of such chemical pollution are hospitals, science laboratories, shopping malls, laundry houses, homes, industries, factories, pathology clinics, vehicles, garages, spacecraft, electronic gadgets, and even farming. For instance, we are familiar with X-rays, radiotherapy, CT scan, ultrasound, battery, etc. But we hardly understand these as the source of pollution.
If these insecticides are consumed and deposited in the animals, they languish people with fatal diseases leading to cancer. Overuse of chemical fertilizer also makes the land barren and causes many diseases to animals. Harmful gases cause many respiratory and skin diseases like asthma, cataract, allergy, etc.
Nuclear by-products produced from science laboratories and cancer hospitals have prolonged genetic effects in humans, vivified from "Little Boy" and "Fat Man" aftermath in Japan. Therefore, a planned law and management system for the systematic use and dumping and recycling of these chemical by-products should be made and implemented to prevent people from its hazard -at least in the industrial zones.
Very fatal and dangerous insecticides should be banned. The appreciable effect would be restricting the very thin (by defining micron) plastic bags. However, it should be appropriately implemented. Prohibition for ancient vehicles, 20 years or older, is very appreciable. And, the pollution check of the vehicles should be made strict and mandatory. An awareness program for the segregation and management of biodegradable and non-biodegradable wastes should be launched. Dustbins should be readily available in every nook and corner of crowded places.
Research, science center, and especially cancer hospitals should be constructed in the less populated zone. These pollutants affect every part of our ecosystem. It causes ozone depletion global warming too. The effect of air pollution is visible on plants. When the amount of dust particles rises in the atmosphere, the dust particles are deposited on the leaves of the plants. This blocks the sunlight falling in the leaves and reduces the photosynthesis in the plants, which heavily affects their growth and development.
The satellites, missiles, and rockets launched into space also create space pollution. We are well familiar with their importance, but we hardly know that once these satellites become dysfunctional, the rocket blasts or satellites burst in space, they remain their garbage. They pollute the space far beyond our earth. We should look for ways of mitigating and minimizing pollution and pollution as far as possible. This will help to support the conservation of nature.
Many people and organizations have actively and genuinely fallen in love with our mother earth and its sky. Greta Thunberg from Sweden started Friday for Future, Wangari Maathai from Kenya started the Green Belt Movement, Sundarlal Bahuguna from India started Chipko Movement, Earth Summit, Brundtland Commission, WWF, CITES, Ramsar Convention, Kyoto Protocol, ICIMOD, Kalapathar Meeting, etc., are working for the conservation of natural resources.
All these are the main motto of love nature, the natural environment, animals, and plants, just like we love ourselves and our children. We should be motivated by such great people and organizations to conserve natural resources and control pollution. Throwing plastic in the dust bin seems to be disdained. However, it helps a lot in controlling pollution and conserving natural resources. If we didn't take this pollution seriously now, we would lose both our "health and wealth" in the near future.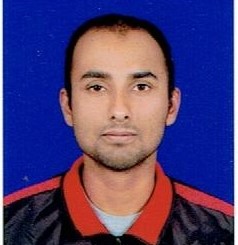 The writer holds an M.Sc. degree  in Physics and is currently teaching Physics in Colleges, Nepal.