Once upon a time, we were a child jumping with joy everywhere without any care and fear. The world all-around seemed only beautiful, wonderful, and free of any problems.
Even we had relations with the cosmic bodies. The Sun was our forefather, and the moon was our maternal uncle. Stories of childhood were gripping and mesmerizing. We were bursting with joy. Every day was a new adventure, and life was nothing but a game of juveniles. More than much more, we made mischief and participated in making others do too.
Life was fun and just fun alone.
Even after having fights with our bosom friends, nothing would stop us from holding their hands, hugging them, and starting to play and laugh at each other in no time. Truth and reconciliation were not very expensive phenomena for us at that time.
Time did not wait for us. It cruelly passed, and nature started playing tricks with us. Childhood faded. Every day and moment, new thoughts, behaviors, characters, values, Dos and Don'ts, and many different judgments to look at us started unfolding and popping into life. The whole world seemed different.
The opposite gender became so much significant than ever before. Hormonal hijacking of our intelligence began! Without any reason, hearts began to pump hard for seeing the beautiful girls or boys. We started cultivating many weird and romantic fancies like riding a horse or flying in the sky together!
It may not happen to all. But, most people suffer from this beautiful fall called infatuation, which they may consider as falling in love or love is happening to them.
I was not an exception!
After few days, forgetting the old one, our heart would beat louder for another pretty face! This sense of panic would go on and on.
As our youths ripened and the time passed by, the body started to behave strangely. Boys began to have wet dreams, and girls' menarche started. With fear, mystery, and guilt, we suffered a lot. We did not know these bodily changes are natural, and everybody goes through them.
Tremendous energy was inside the body. Mostly, boys try to release it through some funny acts! Yes, you got it right. I am saying the same thing as what you are thinking!
Adolescence is like the processing period. You are neither a child nor are you a youth. You are just in the process of becoming youth. If you disturb something during the processing, what do you think the outcome will be? Of course, the result will not be yielding at the optimum level. It will be incomplete.
Nowadays, most teenage children are suffering from these problems and inconveniences. They are of high energy, and there is no place to utilize them.
In school, they are suppressed; at home, they are controlled, and there is no need to say anything about society! It squeezes them. They get no proper environment to use their energy. They try to dispense it wherever they find opportunities, whatever comes their way.
There is so much distraction around. Things like sex, drugs, alcohol are promoted everywhere. A curious teenage mind may think that it's cool to smoke and it's great to have romantic relationships. But is it the proper time to do such things?
Affected by the western lifestyle, many adolescents try to be different than what they are built up by their native cultures and conventions. Sometimes they beat their role models by over copying them while doing such things!
Such mishaps are ruining the life of many teenagers. Teenage is a very slippery period of life. If you slip, you slip hard, and sometimes it is challenging to get up.
But it's not impossible. You can rise from anything and live well if you see that whatever is happening in your life, it's the result of your doing. There is no fault of others. If you take responsibility for who you are, you can make changes and transform as a whole.
Miracles happen every moment. If you think that someone else is responsible for your fate, then it is a hopeless case! There are very slim chances for your recovery then.
There is a beautiful movie, Basketball Diaries which tells a similar story of teenagers. The film nicely portrays how much potential they have, how they can fall, and to what extent they are degraded. It also impressively shows how they can rise again out of the ditch, but only if they take responsibility. No one can cross that vicious cycle of doom if they don't want to!
In ancient times, based on the belief system and practice in the Indian sub-continent region, human life was divided into four broad categories based on their life span and their roles accordingly. These categories are called 'Ashrams', the stages of life. Brahmacharya, the disciplined learning period,' Grihasta, the period of settlement with family and kids, Banaprastha, living all by yourself and Sanyas, the renunciation or giving up everything other than food and some basic physical needs.
At the age of 9, the children, especially boys, were taken to Gurukulam, an ancient learning center. They would learn up to the age of 25 there. Today, WHO says 'teenagers' start at ten years of age. So, before the hormones would hijack a child's mind, they were given tools and techniques to transform that immense energy into the inner expansion of bliss and knowledge. For 16 years, they would live disciplined student life, practically learning the subjects of their interest and yoga and meditation.
There were 16 types of arts and 64 types of subjects of study available at that time. Thus, we had great beings like Rama, Krishna, Shiva, Veda Vyasa, and countless Buddha and Rishis (ancient seers) in antiquity. Such systems are only myths nowadays. So how can a teenager flower to the fullest potential? Systems are missing, there are distractions everywhere, and still, there is a ray of hope for teenagers to tap their possibility.
Teenage is a stunning and fantastic period indeed. A teenager can achieve so much learning, adventure, and growth if given the right atmosphere to blossom. They can transform like a caterpillar that turns into a butterfly or dry and fall before blossoming!
All this depends upon what you do during your teenage. If you do the right things, the right things will happen.
What are the right things then? There are plenty of them around you. You can do yoga, play games but remember not the mobile games only. Enjoy listening to music or learn and compose music. Dance, write your feelings, try to sing and go swimming. Hike with friends in the nearby hill or jungle. Learn new skills, create new things, conduct scientific experiments and find your hobby. Travel, read your favorite novel and books, run and do exercises to keep your body fit.
It would be best if you chose among them according to your passion. But by any means, you got to grow and expand physically, mentally, and spiritually as well!
Don't think that you are a material person trying to do spirituality. In reality, you are a spiritual person dabbling with this material world!
So, teenagers think about it. There is so much you can learn, adventure, and expand in this golden period of your life. It's not only a time to languish in bodily pleasures; it's time for joy the inner happiness.
There are so many adventures only a teenager can experience. I am not only talking about the thrilling bike ride, bungee jump, or other adventure sports. Instead, you can simply trek in the mountains, hike in the hills and jungle and see how insignificant you are in front of these massive mountains. Such activities will wash away your boastful attitudes of nothing and makes your ego healthier to live sensibly.
Along with that, you will see everything is intertwined and linked with each other. If you go and sit quietly in a deep forest, you will realize that you are just another piece of life, and you are connected with the whole process called creation. You are allied with every life around you! You are the part of the entire whole, or you are the whole like a wave is the part of the ocean or wave and oceans are the same.
So go for it and make your life epic. You can make a stable foundation for a man or woman you are to become only now. These moments will not repeat to gift you this heavenly time again once slipped away from your hands. Teenage is made to award you once in a lifetime.
Prepare very mindfully to live the teenage life to its fullest! But, do not forget to make it meaningful living to pay you back very resonating rewards in the future.

"Live, learn, laugh, play
Adventure, expand, and meditate
What else you want
You are thinking about money or love
Just strengthen your roots
Fruits will naturally appear."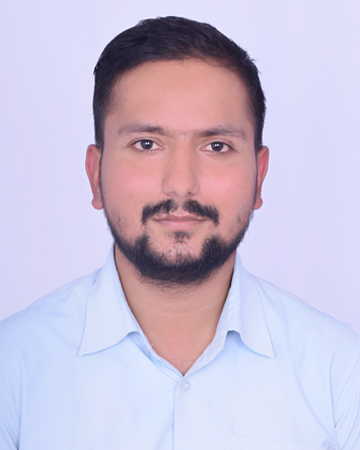 The writer is a published author of two books available in Amazon and is a spiritually inclined thinker and knowledge keeper.