I sometimes remember my schooldays. There always was a lesson about 'Yes/No' questions. And in assignments regarding this, some questions were answered Yes and some No.
It seems that the chance of the answer becoming Yes and No is 50-50. Yes and No are equally likely in day-to-day life conversations. However, while hovering around the people's talk, it is found that 'Yes' is much more widely used than 'No.' The latter is hardly heard from the mouth of the people. Even children are not free from 'yessing.'
In offices, junior staff nod their head to say Yes to their seniors and eventually, seniors nod heads and say Yes to the management. Students say yes to the teachers and teachers say yes to the principal. Children say Yes to their parents and this chain of yessing moves up in the hierarchy and terminate to the head of the house institution. Over the telephone conversations, in-person chats, and video calls and conferences, we say Yes and hardly mention No most of the time.
Why only YESs and no NOs? Is the daily work perfect and has no mistakes? Are parents, teachers, and seniors, managements always correct? But remember, use your No only with logic and being rationale. 'No' without logic and counter listening becomes 'stubborn' and that might bring in very horrible and unexpected results for you.

If you have no time tomorrow and you say 'yes' to help your friend, then momentarily it makes him happy but tomorrow he becomes outraged. If you don't understand some problem and you say 'Yes' to solve it tomorrow, then the very next day you are likely to be punished by your teacher or you should lie tomorrow.
It is very awkward to release off the word 'No' from our mouth. Is it correct to say Yes where we should say No? People believe that the recipient would become upset if they say No. In the pretext of making the recipient happy, we are saying Yes but by doing this, we are lying ourselves and losing our self-esteem.
Sometimes people say Yes to two different persons to do something almost at the same time. Albeit they know it is not possible. But at this juncture, they don't think that it makes people skeptical and possibly angry too. They say 'light Yes' to make them happy.
Nutshell is that it is far better to say No than lie to people by saying Yes. May it momentarily make the people sad and angry, but it won't destroy their long-term relationship. But deceiving people by saying Yes, having firm No inside is the worst thing to do, in my opinion. It would ruin your relationship with people forever.
Merely saying 'Yes' on occasions might lead to punishment, make you a liar, and degrade your trustworthiness and reliability. So, try to say 'No' when you think something is wrong or impossible. When you say No, make your No as powerful as Yes.
No should be taken as a positive compliment because it gives the space for improvement and triggers you in seeking an alternative for the better.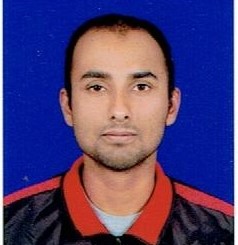 The writer holds an M.Sc. degree  in Physics and is currently teaching Physics in Colleges, Nepal.