I couldn't continue. I tried to lay down, but I couldn't bend my legs.
I thought about leaning against a tree, but none were in sight. In denial, I scanned the land in search of some way to shield myself from the cruel beating that the world was currently giving me, but to no use. I plodded forward on the path that wasn't actually there. But something was pulling me one way more than the other. Was it because I had packed my backpack unevenly, or was it because I was about to find my purpose?
This entire journey was followed through because it would give me a chance to define myself and to see who I really was.
I followed the magnetic route with high hopes that it would end this suffering, and I would be capable of fulfilling my desires. As if out of nowhere, a 10 meter long, one-foot-high wall, made of the white powder that was sprinkling everywhere, stood in front of a lonely, snow-patched pine tree and blocked my path, almost like it was trying to guard it. I had no idea what it was and barely paid attention to it as I carefully stepped over the barrier and suddenly blanked out.
I don't know if I slipped on a patch of ice and hit my head or if my winded body had enough. All I can tell you is that now, my backpack has disappeared, the very wall that stood in my way just a few minutes ago was now around me and I couldn't move at all. Most eerily, though, the evergreen was nowhere to be found.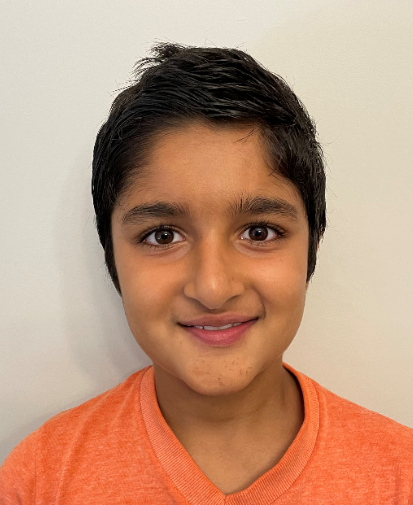 The writer is an 8th-grade student and lives in Newmarket, Canada.