The usual meaning of 'addiction' that fervently comes to mind is the picture of some young guys with rugged faces and outlooks staying at the dark corners with drug abuse. However, this is not the only addiction that has been crippling people. Broadly, the uncontrolled and overuse of anything can be taken as a form of addiction.
People these days are suffering from drug, alcohol, or smoking addiction and new addictions such as the use of social sites like Facebook, messengers, taking a selfie, watching TV serials, especially the children's cartoons, and women's serials, etc. However, the victims themselves are unaware of the fact that they are suffering from the addictions of the latter types.
Rather, they are taking these as daily routines. Such activities are widespread among people, and these things always circumnavigate in their brains. As soon as they get leisure, they go on using these addictions. Can you spend your whole day without logging on to your Facebook or messenger? Can you pay for your one day without watching serials? Can your small kids spend their off days and holidays without watching cartoons or playing computer games? The obvious answer is No unanimously.
Now, people rather stay hungry or thirsty, or they can hold their excreta, but they can't stop their digital addiction.
'How our ancestors lived without such things!' This is the wonder of the day today.
In the context of Nepal, the society is male-dominated, and hence in most rural families, the only working person who goes to the office to work is the male. So he is very busy. After finishing daily chore and other household work related to cattle and family farming, other family members spend their day in total leisure. Therefore, they have no option other than watching TV or sticking to the internet.
On the other hand, in many families, parents are off for work or study, and the caretakers of the kids are the grandparents only. Usually, the children make the babysitters bored to get rid of them. They say, "Go and watch TV or play computer games." This is where the origin of such addictions comes from.
These addictions are fading off the creativity and talents of everyone suffering from it. Nonetheless, limiting the use of these things is beneficial. I am sure that the inventor of TV and the internet hadn't thought that their discovery would be like a pet animal one day. It can be said that the problems of books found on Facebook are fruitful. But the difficulties of Facebook, though encountered in books, are fruitless. The issues of books help you make your college life better, which makes your future better.
This also helps you and your friends to succeed in your life by better performing in the examination. However, the problems from Facebook push you into such an abyss that may ruin your future permanently. The significant difference between books and Facebook is that it doesn't need more charges or recharges once you start using books. Instead, it helps to make your wallet bulky in the future. However, once you start using Facebook, it demands more until your purse becomes empty. It nonetheless gives much updated, latest, and world-class information at your fingertips.
In colleges, students who stick to the books and library are named bookish. Then there will be no problem in calling students who adhere to Facebook 'Facebookish!' But the main question is whether being a Facebookish is a matter of shame or pride?
Nowadays, there is a conflict between books and Facebook users. Parents say, "Read your books," but the students have a tremendous affinity toward Facebook. Most of the students either don't sit with books or sit with books along with Facebook or Insta. Though they stay late at night, they are not getting leisure time for their books because of Facebook because they are busy in online chats, liking pics, or commenting on their friends' outfits.
On Saturdays and holidays morning, the loud buzzing alarm couldn't destroy their sleep, but a feeble buzz of messenger or Viber or Whatsapp is enough to wake them up quickly on any cold morning. It seems as if students are growing part-time students rather than full-time. Just like the job, now students can be categorized into full-time students and part-time students. Full-time students stay off their devices and Facebook or use them for a limited time because they are worried about their future.
They know that there is no other option to succeed in the future other than study and hard work. Part-time students damn care about their future and engage themselves as much time as possible on Facebook and don't want to remember their books. They retain their books on the eve of their examination but carry mobile with Facebook on all the time. That is also for fear of being failed and being scolded by the parents, not with the motive to be successful in life.
It would be better to give assignments such as online work, Google tasks, etc., than to assign them homework. Flexible teaching methodologies with the motto of learn-with-fun can take such students into the full-time category and may make them studious even on Facebook.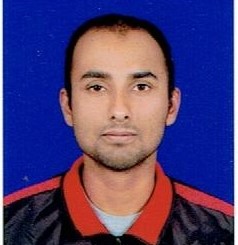 The writer holds an M.Sc. degree  in Physics and is currently teaching Physics in Colleges, Nepal.