Recently I got an opportunity to attend a workshop for Small-Scale Chemistry Experiments held at the Nepal Academy of Science and Technology (NAST) building in Lalitpur. It was jointly organized by a couple of organizations, including Nepal, namely the International Union of Pure and Applied Chemistry(IUPAC), The Chemical Society of Thailand, and Nepal Polymer Institute, and was sponsored by Bangkok Bank Public Company Limited, Thailand. 
Hundreds of teachers teaching science in schools and colleges attended the workshop in collaboration with Science Teachers Association Nepal (STAN). Indeed, this workshop aims to encourage High school science teachers to focus on chemistry experiments and lab work.
Before attending the workshop, I was taking it lightly. I thought it was the same as the simple oral pieces of training or the program that provides some tips or tutorials to improve and promote chemistry teaching in classrooms—at first, wondering why I had come so far to attend such a disdain workshop.
However, when the workshop started, I got surprised. It completely changed my way of thinking about chemistry and chemistry experiments. I was surprised how small, cheap, easy, and locally available materials can be assembled in one place to perform many chemistry experiments. But it changed my way of doing chemistry drastically.
When we hear chemistry experiments, we imagine a huge room with many shelves, taps, sinks, dustbins, bunsen burners, and many chemicals in bottles, and many students and instructors shaking or heating something. However, the concept of these small-scale chemistry experiments made this an orthodox one. Indeed, it is a small way of doing chemistry experiments. It consists of a small laboratory kit box of dimensions 30cmX20cmX20cm and weighing nearly a thousand grams(it is small and very light).
This box consists of the entire laboratory consisting of an improvised chemistry apparatus with reduced sizes. The kit had simple things: the petri dish, two electric wires with alligator clips,96-well plate, 9V dry cell battery, steel pins, mini electrolysis vessel with 1ml syringe and 3-way stopcock set, mini plastic spoon, small scissors, plastic stirrer and cotton buds, tweezer, match and small candle two pieces, 20ml syringe, transparent plastic cup, 1ml volumetric pipet, 3 ml volumetric pipet, one long doing tube, 2 doing tube, 12 micros doing tube among others.
It contains chemicals like Hydrochloric acid, Hydrogen peroxide, sodium hydroxide, four indicators, calcium hydroxide, food coloring, manganese dioxide powder, potassium iodide powder, copper sulfate powder, ammonium hydroxide, and sodium carbonate powder. These are the essential chemicals for experiments in high school chemistry.
During the workshop, we science teachers instructed nine experiments from the High School science curriculum viz: Interdiffusion of gases, Electrolysis of water, Solubility of ammonia, Titration of a strong acid with a strong base, PH indicators, Electrochemical separation of copper, Reaction of acid and carbonates (i.e., Lab preparation of carbon dioxide gas), Property of oxygen gas, The law of conservation of mass.
These experiments are the prototype for the class 9 and 10 science students. However, performing these experiments using the traditional laboratory concept needs extended rooms and a lot of space and consumes more chemicals. But using this modern concept, we can achieve the same experiments with a drop of chemicals and mini apparatus. This not only saves our time but also saves our budget and volume of chemicals. We can carry the kit in the classroom and perform experiments on the table or podium. The apparatus and instruments are reduced in size, but the experiment results are equivalent to the development we received from the traditional type of experimental procedures. And the surprising part of this new concept is that it gives an outcome that can be easily visualized with the bare eye. We don't need any hand glasses or other instruments to see the result of the experiments. Each experiment either changes state and colors or shows at least one observable visual effect, and the student and teachers can cheer up with their visible result at the very moment.
In a nutshell, a small-scale chemistry experiment is a concept of compressing a giant chemistry laboratory into a small toolbox and mobile kit which can be carried anywhere to experiment. This has penetrated all the drawbacks of the traditional way of doing chemistry experiments. It is very beneficial in Nepal as many schools don't have huge laboratories, and the students are far behind in laboratory classrooms and experiments.
It is needless to say that chemistry is a subject of practicals. Theory and practical classes should run side by side to get expert manpower from this field. Without performing experiments, the teaching-learning process of chemistry becomes incomplete. This small-scale chemistry technique helps us to fulfill all the expectations of the high school's chemistry curriculum and help to boost teaching-learning. Moreover, this modern technology can design our experiments in an improvised form, making even teachers creative in their subjects.
On the other hand, this workshop was jointly conducted by Nepali and Thai instructors. So, it was also a platform to amalgamate Nepali and Thai teaching techniques and cultures. I am very impressed by their dedication, passion, honesty, and way of instruction. It will be sure to change my way of classroom teaching in my own classes. This will soon be seen in the form of students' habits, knowledge, and attitude; as explained by Crow and Crow, "Learning is the process of acquisition of habit, knowledge, and attitude."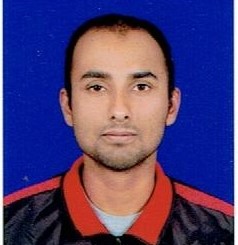 The writer holds an M.Sc. degree  in Physics and is currently teaching Physics in Colleges, Nepal.