It is a matter of historical event that Nepal has also launched a nano-satellite named 'Nepali-Sat-1.' Though it is just for testing and academic purpose and not for general commercial purposes, it has brought us to step into a new dimension in space and communication research. But today, my purpose of writing is different than to talk about 'Nepali-Sat-.' I am, in the following lines, talking about what is International Space Station. Possibly more on it like, where it is located and what does it do hanging up on air way above or home planet, the Earth.
A satellite is any object in immense space that revolves around a planet. The only force acting on the satellite is gravity and centrifugal, which counterbalances each other to keep it revolving.
There are fundamentally two types of satellites: natural satellite and man-made satellite or artificial satellite. Natural satellites revolve around planets such as the Moon of Earth, Ganymede of Jupiter, Titan of Uranus, Triton of Neptune, etc. Artificial satellites are those that humans launch for various purposes such as communication, Global Positioning Systems(GPS), military intelligence, etc., such as Sputnik 1, International Space Station (ISS), Aryakbhata, Skylab Kalpana-1, NAVISTAR-1, etc.
To keep a satellite in orbit, first, it is taken off to a required height and then thrown off in orbit by pushing it with a very high velocity of about 7.9 kilometers per second, called orbital velocity.
A multistage rocket is used to launch a satellite; it may be two or more stages. If a two-staged rocket is used for this purpose, then the first stage is used to take the satellite to the desired height, and the other stage is used to throw it off into orbit with the required speed. Most of them are made to revolve from west to east to make it consistent with the movement of the Earth's natural rotation.
There are various types of artificial satellites launched in space based on their purpose. They could be Geostationary Satellite, Polar Satellite, Geosynchronous satellite, GPS Satellite, Communication or IT Satellite, etc.
A geostationary satellite moves from west to east in its orbit along the equator line with twenty-four hours time period, which is the one rotation period of Earth. As it is consistent with the rotation of the Earth and seems to be stationary at the zenith hence is the name geostationary. This orbit is called 'Parking Orbit' as it appears to be parked in space. It is used for communication purposes.
Polar Satellite revolves around the Earth along the North to the South Pole. It seems moving if we see from the Earth. Since it orbits the Earth in a short time, it can take pictures of most of the parts of the Earth in a short time. Therefore it is used for earth mapping.
For the pinpoint geolocation of any device, GPS Satellites are used.
The International Space Station(ISS) is the 'tour de force' in the world of satellite and space science. It is a satellite cum laboratory. It is a colossal satellite with having a mass of 444,615 kilograms. It has a dimension of 73m by 109m. It has an estimated average orbital speed of about 7.66 km a second and an orbital period of nearly 100 minutes. The main motto of the ISS is to test what happens to humans or life when they live in space. It supports the research in astrobiology and the possibility of human life in extraterrestrial space.
The first piece of ISS was launched in 1998, on November 20. ISS became operational nearly two years after its launch when more parts were added to the principal components. It is a satellite placed on the low earth orbit at the height of 408 Kilometers over the Earth's surface.
NASA, Russia, Japan, Europe, and Canada are pioneer countries and agencies launching and maintaining this ISS. This is a habitable satellite where astronauts stay and perform experiments related to zero gravity zone and many other space phenomena. ISS provides training to astronauts for their journey ahead and deep into space. There are crews available to support experiments. Many more other parts, equipment, and laboratory have been added to make the station more sophisticated and precise for the investigation. The full version of the station became ready in 2011.
The station of ISS is divided into two sections: the Russian Orbital Segment is operated by Russia, while the United States Orbital Segment is run by the United States and many other nations. This space station provides a platform for astronauts to realize the behavior of deep space of zero gravity. Astronauts can test the equipment and spacecraft required for Mars and Lunar missions and prepare to launch human-crewed missions.
The space station is as big inside as a house with five bedrooms. It has two bathrooms, a gymnasium, and a big bay window. Six people can live there. It is big enough to cover a football field. It has science labs from the United States, Russia, Japan, and Europe. It is like home in space high above on air from Mother Earth for astronauts. The first crew got inside the station on November 2, 2000. Many scientists have been there since then. It has a sophisticated laboratory where astronauts and crews can perform experiments that can't be performed on Earth. For years, the work going on at ISS could help NASA send humans deeper and farther into space.
Let's hope this ISS could provide us with a way to space migration one day.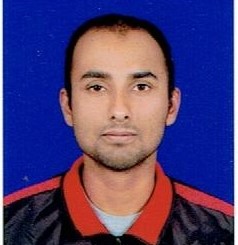 The writer holds an M.Sc. degree  in Physics and is currently teaching Physics in Colleges, Nepal.