Many farmers in Nepal have been raising their children on farms. From morning to evening, they play in the field. Parents are optimistic that their children may grow up and keep up their names.
Unfortunately, most of the small farmer parents of our country do not have enough resources to raise and educate their children. The only source of their income and family food is their scanty farming. They all depend on that so-called agriculture by having no other choices.
Being still an agricultural country, Nepal has more than 75% of the total population engaged in this profession. Despite the hefty contribution announced and worked in papers nicely by the government, the actual grant and assistance to the farmers have barely reached out to the farmers. And the result is that this farming profession has not been able to flourish yet.
The 'agricultural country' is limited in name only. We have to import all the agro-products and goods from other countries. Farmers in Nepal are frustrated as they are not getting reasonable prices for their crops. They say that they do not like cultivating corps because selling the yield of their sweats for cheap does not sustain their cost, let alone the profit.
For example, you can look at a farmer who grows sugarcane. They were forced to come into the street to protest for not being paid for their sugarcane purchased on time. We see, everywhere in Nepal, that farmers have to throw away locally grown fresh and healthy vegetables on the road or in the sewage. They have to go out to buy the unhealthy, expensive and imported ones from other countries. Farmers spill their milk on the road for not finding customers at a reasonable price while we import tons of powder milk from different countries every year.
Even though our country has abundant crops, farmers have imported seasonal and non-seasonal food items from India. It is not something that the government does not understand how much the farmers' hearts wrench and their souls cry when they throw away the vegetables to let them compost on earth but that they do not care about what the poor farmers of this land are calling for.
If the political parties can secure their electoral ridings to win by the votes of these helpless farmers, they will see that everything is fit and fine. The government is failing to procure seeds and chemical fertilizers for the farmers. Farmers have said that they have not been able to grow paddy, maize and other crops lacking the timely available fertilizer.
In the past, farmers used to grow organic food crops using the homemade compost and manure of cattle. People used to be healthy and productively energetic to work on the farm. These days because of not empowering the farmers, the whole population is living with fragile health conditions. The reason for this is the use of excessive chemicals in almost all grain crops that we eat, mostly buying from the imported market.
Only by protecting our god-like farmers who produce food for us, we can defend ourselves. The government should bring concrete laws and policies to uplift the farmers but cannot give even simple things to the farmers.
Our agriculture is still operating in the traditional style. The government has no effective policy to make it mass-productive and modern technology-friendly. The government has shown no interest in it.
Farmers can not make the fertilizer by themselves. They have to try for it with the government and the government acts like an idle. Farmers never know how much and when they get the pesticide and chemical fertilizer they need to farm crops and produce every farming season. Youths are showing their interest in agriculture these days. They need better training and education to make it more productive. Does the government stay aware of it?
Local traders have openly cheated farmers by selling for high costs and buying from them cheaply. If farmers complain about it to the local government, they don't care about them.
Every year, our Nepali money has entered the Indian black market for fertilizer and other agro-equipments. Farmers never understand if the government does not know it or does not care about it.
Why are farmers who spend 24 hours in the field frustrated today? Do you ruler people have the answers?
Farmers, who worship 'land' as the god, are forced to sell the land today because they cannot pay the loan taken while farming. Farmers, who consider soil a god, have become very sad to face the obligation of selling it to survive.
Can we live without farmers? Can you imagine food on our table or kitchen without the farmers working out there? Have we ever respected farmers?
As soon as people hear the word 'farmer,' they change their minds and think they are the country people, dirty people, and poor people. People tend not to talk or show interest in you if you introduce yourself as a farmer. The institutional market should be strictly regulated by stopping the middleman system that has shucked farmers for years and always works against the sentiments of the farmers.
The middlemen manipulate and lowball the price of farmers' maize and paddy try their best to shuck every possible penny from them. If the government legally defined the fair price of agro-product, that would be a huge relief and strength for farmers to march back to their field.
Recently, I saw very closely that a farmer worked very hard to plant maize and invest a lot of his time and resources in the field. The price of maize has come down from Rs. 40 to Rs 19/20 per kilogram. How can this farmer pay for seeds, fertilizers, irrigation and workers with such a return from farming?
Is the government only to make big plans and ride shining cars? Should not they pay attention to the small farmers too?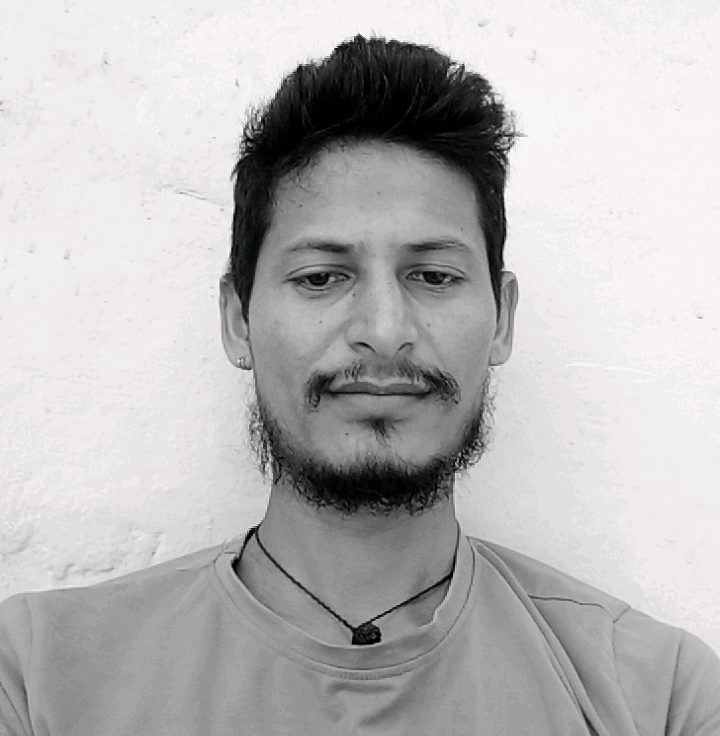 Writer Narayan Basnet is a farmer from Sarlahi, Nepal.