"Travel broadens minds." With this mantra in mind, I planned to visit a not-yet-seen and occult place. I discussed my plan with my wife. She requested a few days to find some secret paradise that has yet to be captured widely by digital media.
After a week, she offered to visit Jhandidanda. It has twofold benefits. First, it was an opportunity to visit a naturally beautiful paradise hiding a rising Sun in its womb. Secondly, it was near Ramvyang, where she had started her work expedition.
Abruptly I gave her a thumbs-up signal. After learning our plan, two other girls came forward to join the trip. So, we four made a plan to visit and travel the heaven inside the lap of Eastern Nepal, Jhandidanda, in our three days holiday, coincidentally striking our luck.
My wife managed a vehicle to leave our muster point, Budhabare, at about 1:30 pm. She arranged all the logistics of the trip. She said that it is a frigid place, so we should carry thick jackets and clothes with fur.
At nearly noon, we reached Budhabare Bazaar, where we had to do some shopping. After shopping, we arrived at our taxi stop. We were thrilled and enthusiastic to visit the unseen world awaiting us.
At 1:45 pm, our vehicle arrived. We had booked four seats. We got a long seat so that we four occupy there comfortably. One of the sisters insisted on the window seat as she could vomit during the voyage.
We were heading to our dream place, Jhandidanda. We had to pass through Kolbung, Kutidanda, and Harkatte, all small hilly villages and markets in Ilam, Nepal. It was nearly forty Kilometers off Budhabare and nearly ten Kilometers off Harkatte. 
We were pleased and were submerged in chatting, eating popcorn, finger chips, Lays, Cheese balls, etc. We were floating in our dream world such that we didn't hear the loud music and even our favorite songs playing through speakers inside the vehicle.
After nearly ninety minutes, we reached Harkatte, and the driver signaled us to go washroom if we need. We moved off the vehicle and entered a small hotel residing in the vicinity. This was the hotel my wife stayed in when she worked in Ramvyang.
The hotel owner chatted with my spouse for a moment, and she ordered four cuppa milk tea and hot soupy noodles for us. Before the food arrived, we used the washrooms. We took hot tea with the aroma of black cardamom. Its smell and taste were beyond imagination. Then we took a bowl of hot, spicy, evaporating Thukpa(noodles) that was so delicious due to Akabare Khorsani (Local chili pepper). As soon as we finished our food, the driver told us we should set out. Otherwise, it would be dark reaching Ramvyang.
Then we started our journey to Ramvyang from Harkatte through an uneven and rugged road. During summer, the road is okay, but its situation in the rainy season is doubtful. Somewhere it was like moving on a roller coaster. In some parts, it was so tricky that we prayed to God to keep us safe. In contrast, my wife, accustomed to this voyage, stayed calm and relaxed, soothed us not to scream.
While passing through the dense forest, she showed us pine trees and many other wilds, medicinal herbs, and colorful flowers. We momentarily forget the situation of the road when we are immersed in the beauty of nature.
Nearly at 4:45 pm, we reached Ramvyang Chowk. We had to walk for roughly half an hour to get to our domicile. This domicile wasn't a hotel or lodge but a home where my spouse used to stay when she worked there.
She calls the house owner Daju and Vauju. She had explained a lot about them. She told me they are very cooperative, graceful, selfless, and kindhearted; even a superlative adjective is not enough to describe them. They have two kids.
As soon as we reached there, they welcomed us with their charming and smiling face, which was terrific. The happiness of the kids was also inexplicable. The kids were happy as if they had met their mother after a long time. It seemed that they were the miniature copy of their parents.
Vauju gave us a glassful of lukewarm water and offered us tea. She had made varieties of dishes. It consisted of local gastronomes such as local mushrooms, local lettuce, tomato pickle, pickle from Nepali hog plums, string beans, and christophene. I found her more than my spouse has explained.
Temporarily, I forget that they aren't my blood relatives. Indeed, they are anonymous to us, but the way they treated us was more than for their offspring. What type of bond of love is this? I couldn't name this relation. How do such peoples still exist on this Planet? And many more questions struck my brain.
In the Early morning of nearly 4:30 am the next day, we four and the elder son set out to Jhandidanda. It was dark and cold, and we were feeling sleepy. However, our excitement, vigor, and enthusiasm to see the rising Sun and the beauty of Jhandidanda overcame all these barriers.
After walking nearly 45 minutes through dense forest and moving uphill, we reached our destination, the summit, Jhandidanda. Legend says Jhandidanda was named as there was a Jhanda (Flag) in that danda (hill).
We waited nearly an hour until the rising Sun appeared at nearly 6:00 am. It was amazing to see the rising Sun. As the Sun emerged, it looked like a red ball floating on the pond.
The picturesque view of this place very much enthralled us. The landscape was a breathtaking forest. Hills, birds chirping, and colorful flowers added more aesthetics. The view of the street light of the lowlands was also mesmerizing. The beauty and peace of this place have the power to lure anyone. It is very majestic.
Its beauty engulfed all our pains, difficulties, and sufferings we gained while reaching there. We became very fresh and gained joy, excitement, and vigor to return. We captured some pictures, videos, and TikTok at the summit.
It has been nearly a month since we visited that place, but its picture is still afresh in my memory. The image of the magnificent site is limned in my memory more vividly than the one on my cellphone.
Whenever I got leisure, I often stay alone to memorize the exquisite landscape of that place and scroll through the picture on my cellphone.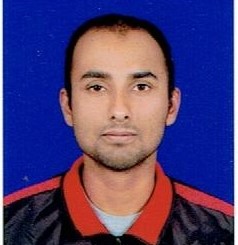 The writer holds an M.Sc. degree  in Physics and is currently teaching Physics in Colleges, Nepal.